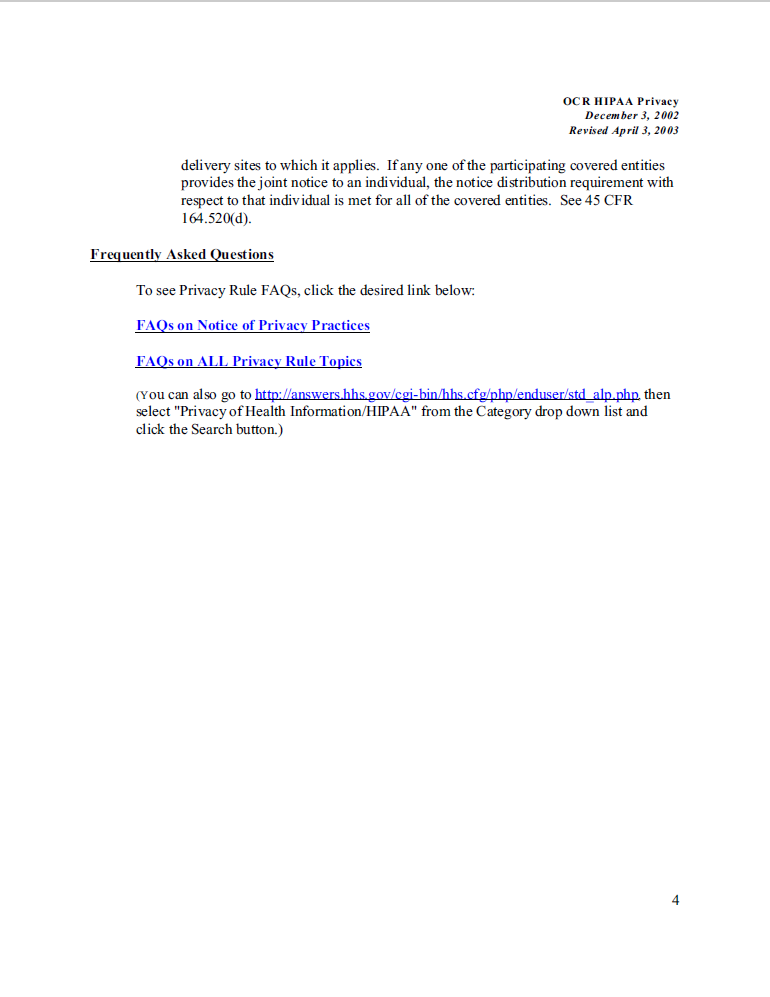 You May Reach Our Office Manager At The Following Stations:
Phone Number: 360.943.3633 EXT 119
Email: Manager@Wkirkharrismd.Com
Littlerock Family Medicine
6981 Littlerock Road SW
Tumwater, WA 98512
THIS NOTICE DESCRIBES HOW MEDICAL INFORMATION ABOUT YOU MAY BE USED AND DISCLOSED AND HOW YOU CAN GET ACCESS TO THIS INFORMATION. PLEASE REVIEW IT CAREFULLY.
Privacy Officer: Office Manager, 360-943-3633 EXT 119
Purpose: The following privacy policy is to ensure that Littlerock Family Medicine (LFM) complies with requirements of the Health Insurance Portability & Accountability Act of 1996 (HIPPA) as well as Washington privacy protection laws and regulations. Protection of patient privacy is of paramount importance to LFM. Violations of any of these provisions knowingly or unknowingly will result in disciplinary action including termination of employment and possible referral for criminal prosecution.
Notice of Privacy Practices
This Notice of Privacy Policy will be provided to patients at their first encounter and all uses and disclosures of protected health information (PHI) will be accord with LFM's notice of privacy practices. LFM will have copies of the most current Notice of Privacy Policy available for review and for distribution at the reception desk as well as posted on our web site www.wkirkharrismd.com
Assigning Privacy and Security Responsibilities
Specific individuals at LFM are assigned the responsibility of implementing and maintaining the HIPAA Privacy and Security Rules' requirements. At a minimum, LFM will designate the Office Manager as the privacy official.
Deceased Individuals
LFM privacy protections extend to information concerning deceased individuals.
Minimum Necessary Use and Disclosure of Protected Health Information
LFM will ensure that for all routine and recurring uses and disclosures of PHI (except for uses or disclosures made for treatment purposes; to or as authorized by the patient; or as required by law for HIPAA compliance) such uses and disclosures of PHI must be limited to the minimum amount of information needed to accomplish the purpose of disclosure.
Verification of Identity
LFM will ensure that the identity of all persons who request access to protected health information be verified before such access is granted.
Safeguards
Appropriate safeguards will be in place at LFM to reasonably protect health information from any intentional or unintentional use or disclosure that is in violation of the HIPAA Privacy Rule. These safeguards include physical protection of premises and PHI, technical protection of PHI maintained electronically and administrative protection of PHI. These safeguards will extend to the oral communication of PHI and to PHI removed from LFM.
Business Associates
LFM will ensure business associates comply with the HIPAA Privacy Rules to the same extent as LFM, and that they be contractually bound to protect health information to the same degree as set forth in this policy. Business associates permitted to receive PHI include, for example LFM's billing service (Alliance Billing), patients' health insurers, and other healthcare providers with whom we consult and coordinate patients' care or to whom we refer patients for specialized care.
Training and Awareness
LFM will ensure that all employees are trained on the policies and procedures governing protected health information and how LFM complies with the HIPAA Privacy. New employees will receive training within a reasonable time of employment.
Sanctions
LFM will ensure that sanctions will be in effect for any member of the workforce who intentionally or unintentionally violates any of these policies or any procedures related to the fulfillment of these policies. Such sanctions will be recorded in the individual's personnel file.
Retention of Records
LFM will adhere to the HIPAA Privacy records retention requirement of six years. All records designated by HIPAA in this retention requirement will be maintained in a manner that allows for access within a reasonable period of time. This records retention time requirement may be extended at LFM's discretion to meet with other governmental regulations or those requirements imposed by our professional liability carrier.
Complaints
LFM will investigate and resolve all complaints relating to the protection of health in a timely fashion. All complaints will be directed to Office Manager, who is duly authorized to investigate complaints and implement resolutions.
Prohibited Activities-No Retaliation or Intimidation
No employee or contractor of LFM may engage in any intimidating or retaliatory acts against persons who file complaints or otherwise exercise their rights under HIPAA regulations. No employee or contractor may condition treatment or payment on the provision of an authorization to disclose protected health information.
Cooperation with Privacy Oversight Authorities
LFM will ensure that oversight agencies such as the Office for Civil Rights of the Department of Health and Human Services will receive cooperation in any investigation relative to protection of health information within LFM. All personnel will cooperate fully with all privacy reviews and investigations.
Investigation and Enforcement
In addition to cooperation with Privacy Oversight Authorities, LFM will follow procedures to ensure that investigations are supported internally and staff of LFM will not be retaliated against for cooperation with any authority. It is our policy to attempt to resolve all investigations and avoid any penalty phase if at all possible.
For more information about HIPAA or to file a complaint::
US Department of Health & Human Services
200 Independence Avenue SW
Washington, D.C. 20201